Our lawyers are impressive and respected
Akkas & Associates Law Firm offers clients a customer-focused, cost-effective legal services alternative to more prominent business law firms. Our firm prides itself on our attentive and personal approach to every client.
We work closely with our clients to discover and implement customized legal solutions that best meet their needs. Akkas & Associates handles commercial transactions and disputes with the same dedication and intensity whether our client is a large company or a small business.
Akkas & Associates is a relatively young law firm, but one with an impressive and respected history. We began from the efforts and dreams of one lawyer, Selcuk Akkas, who was soon joined by his colleague and former civil judge Lutfullah Kervankiran.
Together, they and many other talented individuals built an organization around collaboration, mutual respect, and absolute dedication to providing clients with value. That Akkas & Associates today is one of Istanbul's largest law firms testifies to the strength of their vision.
Our Services
Professional
Akkas & Associates attorneys service clients throughout Turkey and around the World from its Istanbul Office
Focused
With our extensive experience in our practice areas, we excel at creating legal solutions to the unique needs of each client
Exceptional
Akkas & Associates is a relatively young law firm, but one with an impressive and respected history in Istanbul, Turkey
Our Philosophy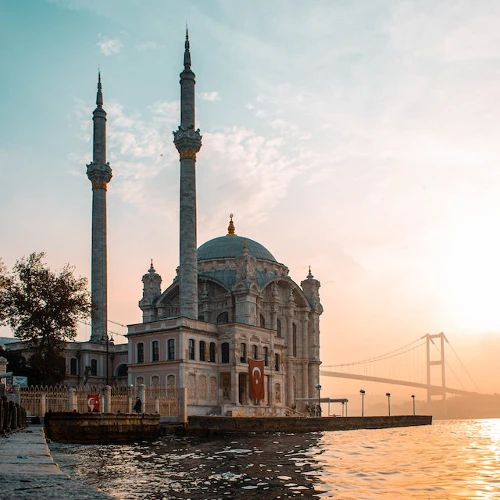 Committed to Excellence
Success today starts with an understanding of tomorrow. It calls for proactive leadership strategies, not just reactive solutions. And that's how Akkas & Associates Law Firm approaches all we do.
We know our clients need answers and actions that will be effective immediately, but also advantageous cumulatively. They want answers and actions that recognize global trends and marketplace evolution. And they've come to know they can depend on us to see the big picture and the small print.
We carry with us the progressive, entrepreneurial spirit that has always animated our firm. We've always worked differently than other firms. We are committed to remaining forward-thinking and preparing for the dynamically changing world of business law.
Our Founder
Founder of Akkas & Associates Law Firm, attorney Selcuk Akkas was born in Eregli, Konya, finished his first and secondary school education here, and then moved to Istanbul to study law. After graduating from Istanbul University Law School, he completed a legal internship to qualify as an attorney at law in 1992.
He completed his obligatory military service as a military judge at the Military Court of Turkish Armed Forces in Ankara. Mr. Akkas started to work for Eczacibasi Ilaç Pazarlama, the largest pharmaceutical company in Turkey, in 1994. He gained experience in business law and in intellectual and industrial property rights law here.
He resigned in 1998 to move to the USA to improve his legal English and to study master's degree. He lived in Houston, Texas from 1998 to 2006, studying Legal English courses and graduating with a master's degree in American and international law at Lone Star College.
Latest from Blog
Akkas & Associates is a globally recognized Turkish law firm with a long record of excellence and professional leadership in Istanbul, Turkey